Charmkey acrylic metallic yarn is a yarn made from mix acrylic and metallic. It has more than 100 beautiful solids color available,plus exciting mix colors. Numerous of Colors make it perfect for adults and babies. Besides, it has two different yarn count.
When you want to knit some patterns : shawls , baby sweaters and blankets, hats and scarves and so on or mothers want to knit something for their baby in the winter. Charmkey acrylic metallic yarn is a good choice for you. As this yarn is unique for children, easy care and colorful. Also, it is very easy for people to learn how to knit.
Acrylic metallic yarn is a colorful acrylic yarn from Charmkey. Made from the soft acrylic, which creates a beautiful pattern effect and give you better surprise when knitted.
• Soothing shades create comforting gifts for a special little one.
• Easy-care 95% Acrylic 5% Metallic.
• Hand wash. Imported.
• knitting needle size: 3.0-6.0mm
Care Instruction:
1.Hand wash 30℃
2.Not bleach safe
3.Not safe to iron
4.Tumble dry with low heat
5.Nachine wash inside out
Various Colors are Available
Normal packing: 50g/ball, 10 balls/PVC bag and 10 bags/carton
Widely used in area of textile and home products, like hand knitting, knitting, scarves, gloves, hats, sweaters and carpets.
Charmkey Vivid Yarn color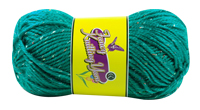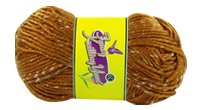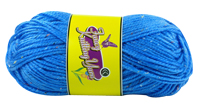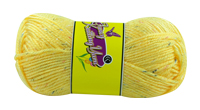 Charmkey Vivid Yarn